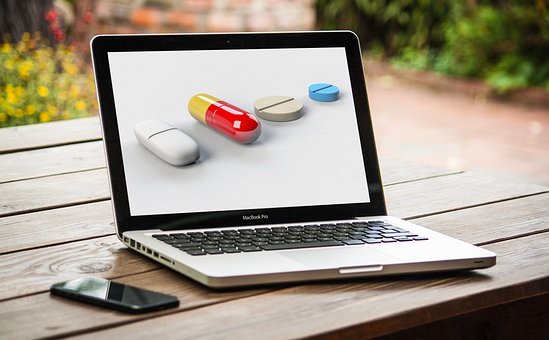 Introduction
Pharmacy marketplaces are online platforms where you can easily find and purchase medications.
They have made it possible for people to buy medication without going to the pharmacy.
There are many benefits that come with using such pharmacies, including savings on time, money and effort.
We will look at some of these benefits in this article...  
Online pharmacy Marketplaces, a blessing for mankind
Online pharmacy marketplaces are easily accessible, and offer the best and affordable medicines.
They provide you with a wide range of products at a very reasonable price.
You can trust them because they are attached to physical brick and mortor pharmacy.
If you want to get the best treatment for your health condition then make sure that you search through all the options available in online pharmacy marketplaces before making your choice.
It would also be wise if you compare prices from different stores before deciding on which one is worth using or not using at all.
By using them, you don't have to worry about what type of medicine you need because there will always be someone who will help you out with your queries.
it easier to get your prescription filled online than going through your local pharmacy
A good way to find out which store suits your needs better is by reading reviews left by other customers who have used these services before themselves!  
Online pharmacy marketplaces are easily accessible
Online pharmacy marketplaces are easily accessible.
You can use the internet to buy medication, and it's also possible to order it using your smartphone or tablet.
This makes it possible for you to access this type of service wherever you are, even if you don't have access to an internet connection at home or work.  
Online pharmacy market places offer the best and affordable medicines
Online pharmacy marketplaces offer the best and affordable medicines.
The prices of medicines are cheaper than in pharmacies, because they have less overhead costs and can pass on the savings to you.
Online pharmacies also offer a lot of discounts and offers to help you save money on your medications.
They give free shipping on orders over 3500 (and sometimes even more).  
Search and compare prices in online pharmacy marketplaces
Online pharmacy marketplaces allow you to compare prices from multiple providers, so you can get the best value for money.
You can search for the lowest price or find a better deal on your medication.  
Get a complete health care package in online Pharmacy Marketplaces
You can get a complete health care package in online pharmacy marketplaces.
You can get access to your doctor through an online pharmacy marketplace, and you can also use the same platform for getting access to a pharmacist and your health records.  
Order medication online
Ordering medications online is a simple process.
In fact, you can even get your medicine delivered right to your door by ordering the right product from an online pharmacy marketplace.
When you order medication through an online pharmacy marketplace, you will be able to get the best prices and high-quality products at one place.
Online pharmacies are easily accessible because they offer 24/7 customer support services and fast delivery times so that people can always be sure about their orders being safe and secure.
This also makes it easy for users who want to order their medicines without any hassle at all!
Online pharmacies provide complete health care packages including affordable prices on all types of medicines including those which are more expensive than usual due to availability issues or limited supply locally due lack of awareness among consumers about availability etc…  
Conclusion
The benefits of buying medicines online are numerous. You get to enjoy amazing benefits by using an online pharmacy marketplace.
To conclude, online pharmacy marketplaces are the best and affordable way to get the medicines you need.
These marketplaces help you save money on all types of medications, allowing you to buy them at an affordable price with ease.
In addition they offer many other benefits such as easy search and compare options, trust from doctors or pharmacists who know your medical history or condition better than anyone else.