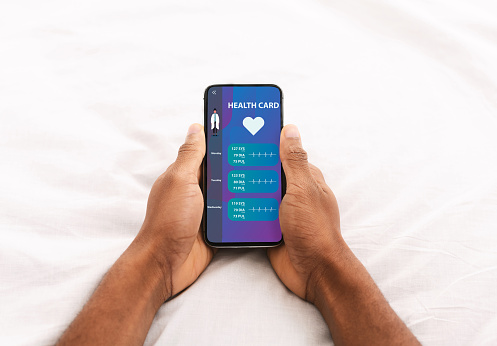 The importance of Remote Patient Monitoring (RPM) in healthcare cannot be ignored.
RPM is a type of medical care that uses telehealth technologies like apps, video calls and text messages to assist patients in keeping track of their health outside of clinical settings.
The healthcare system can operate more effectively and patient safety is increased with this kind of care.
RPM involves more than just wearing a smartwatch to track your health.
Any technology that enables you to keep tabs on your health remotely or over the phone is included.
RPM can be used to keep an eye on patients with long-term post-acute care, critical data, and patients with chronic diseases.
Chronic disease patients can keep a record of their symptoms to better manage conditions like diabetes or heart failure.
Due to their physical limitations brought on by illness or injury, patients who need long-term rehabilitation treatments after hospitalization may find it challenging to maintain good health or adhere to strict dietary recommendations.
RPM has lots of advantages
RPM can lower readmission rates and the number of ER visits at hospitals and rehab facilities, keeping patients out of the facility.
By enabling family members to communicate with their loved ones at home while they are recovering from surgery or an infection, RPM can increase patient satisfaction.
By reducing unneeded trips to the doctor's office or hospital emergency room, RPM can also help hospitals, health insurance providers, and patients lower costs.
You can gather and transmit precise health information using remote patient monitoring technology from any location in the world. If you need to monitor someone who lives a long way from your office or clinic, this is especially useful.
By enabling patients, doctors, nurses, and hospital staff to remotely monitor a patient's condition using the internet, telehealth technologies are a great way to provide universal access to healthcare.
Utilizing telehealth remote patient monitoring technologies can improve your practice's productivity and efficiency.
It may be able to lessen the time patients spend in hospitals.
Patients who can stay at home and monitor their health condition remotely are less likely to be exposed to infections, which reduces the risk of transmission.
In conclusion, Remote Patient Monitoring is a crucial aspect of healthcare that can improve patient outcomes and reduce costs.
By implementing telehealth remote patient monitoring technologies, you can provide better care for your patients, increase efficiency and productivity, and reduce the risk of transmission of infections.
It's time to embrace this growing trend in healthcare and reap the benefits it has to offer.